Wild Love Preserve engages public and private lands. These indigenous environments are filled with flora, fauna and wildlife native to the region - including among others, wild horses, wolves, elk, deer, bear, mountain lions, raptors and fish species. Exploration, discovery, awe and wonder of this rich wildness resonates deep within our souls, inspiring and connecting us with the whole and universal truths that lie within our hearts.
The Challis Herd Management Area (HMA) encompasses 154,150 acres of public land which is home to numerous bands of the native Challis Wild Horse Herd. This same multi-use public land is also divided into multiple grazing parcels for ranching outfits to graze their private livestock.
In 2010 Wild Love Preserve began introducing itself to the Bureau of Land Management (BLM), environmentalists, regional community and ranchers, acknowledging differing perspectives and inviting conversation.  While differences exist, our interest in bridging divides and working together has opened doors many said not possible. Wild Love Preserve believes that by listening and working together we have an opportunity to create something new, unique and lasting, and turn a page in the history books.
By design, WLP's multi-faceted approach and joint population management model offers a viable, pro-active and beneficent alternative to the existing government system and has garnered growing support from the regional community, ranchers, wild horse advocates, environmentalists, wildlife biologists, and the BLM.
As result of due diligence and fluid communications, the Challis Idaho BLM honored an agreement with WLP to leave two specific wild bands of the Challis Herd undisturbed at the time of the October 2012 Helicopter Roundup, safeguarding these bands to instead be part of an initial joint pilot program utilizing Native PZP-1YR.  In 2014 our collaborative fertility control program began with five wild Challis mares on the range, 2015 brought expansion of this program to address 35 wild mares, followed by 2016 range work. 2017 marks our fourth year in the field, WLP volunteers working collaboratively with the Idaho BLM on the Challis HMA. While based in Challis, our work has expanded to work collaboratively with Idaho BLM, stakeholders and our partners on all six  (6) herd management areas in Idaho to ensure lasting wildness for Idaho wild horses on their native turf by nurturing healthy and balanced ecosystems as an interconnected whole.
Native PZP-1YR as developed by Jay F. Kirkpatrick, Ph.D and The Science and Conservation Center, is a non-hormonal, biodegradable, protein based fertility control vaccine, proven safe and effective for over 25 years, to include renowned success in population management with the famous Assateague Island wild ponies. It is administered remotely in the field by trained and certified volunteers, and reversible when needed to allow for healthy genetic populations.  Thanks to grants from ASPCA and the Vitalogy Foundation, five WLP volunteers attended training and received required certification at the Science and Conservation Center in 2012.
WLP's Collaborative Population Management Program on the Challis HMA exists in real time with fluid communication between all stakeholders. It is our goal to be proactive and utilize our current opportunity to keep population numbers in check following the 2012 roundup via a management program that includes remotely darting wild mares with Native PZP-1YR in the field. By design WLP's new collaborative approach puts an end to helicopter use and results in taxpayer dollars being saved, while those being spent go to local pockets and the community, versus out of state helicopter contractors.
Because of Wild Love Preserve's continued due-diligence, collaborative, and pro-active efforts since 2010 with the Challis-Idaho BLM, there has not been a helicopter roundup of the Challis Herd since October 2012. Prior to Wild Love Preserve, the Challis BLM's intent was to conduct federally funded helicopter roundups and removals every other year. As of February 2018, we are pleased to share yet another positive step forward. Wild Love Preserve and the Challis-Idaho BLM will work together on the current Environmental Assessment of the Challis Herd Management Area as a collective whole, and together develop a 10-year pro-active management plan for the Challis Herd in conjunction with, and relation to, this indigenous ecosystem on our multi-use public lands as an interconnected whole. This collaborative work sets yet another new precedent which serves to benefit our work on all six herd management areas in Idaho, as well as other wild horse regions in the west.
2019 marks the sixth year of our humane and collaborative Native PZP fertility management program which has proven successful in slowing population growth with free-roaming wild horses on the Challis HMA darting with the BLM on the range, and with Wild Love's adopted wild horses. By design, Wild Love's adopted Idaho wild horses also serve as our control herd because management on our private preserve mirrors our collaborative work on public lands. Native PZP has enabled us to keep our numbers at roughly 136 over the last six years, and we've witnessed firsthand that it does not result in adverse behavioral issues, does not impact band or herd dynamics, has not altered the natural breeding season, does not negatively impact the fetus or cause birth defects if a pregnant wild mare is darted, and we have healthy babies born to our wild mares ensuring genetic viability.
Project WLP nurtures a lasting legacy of wildness. Native wild horses lead the way to preserving the health and balance of respective wild places as a whole. Success requires fluid co-existence between stakeholders, vested interest by the region, community engagement and benefit.
• Humane, fiscally responsible, sustainable population management, Native PZP-1YR.
• Nurture the legacy of western wild horses in conjunction with all indigenous wildlife species within this unique ecosystem on our public lands.
• Fluid co-existence with livestock where applicable.
• Support a healthy, genetically viable native herd and ecosystem, in a lasting manner for future generations to equally experience, nurture, treasure.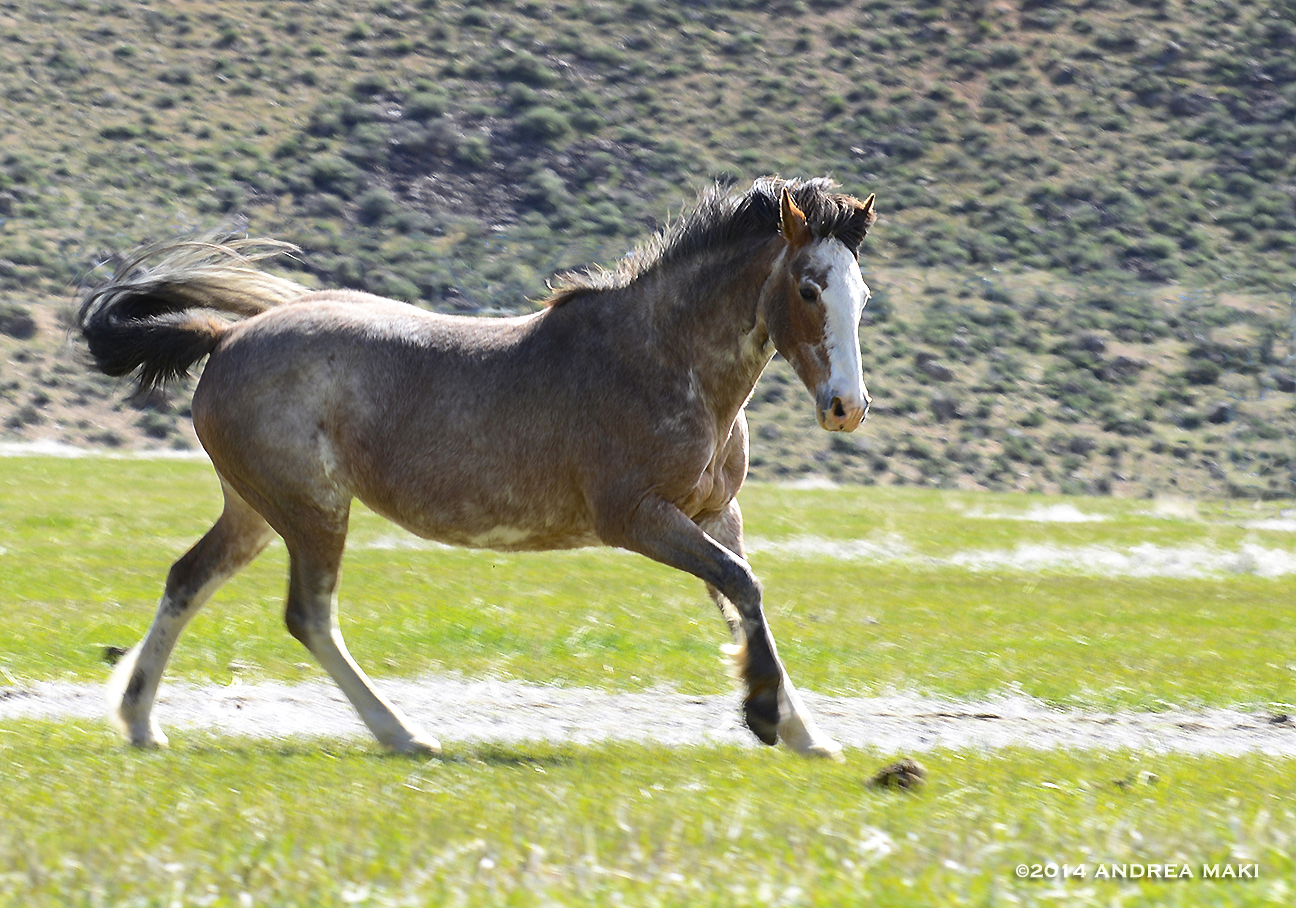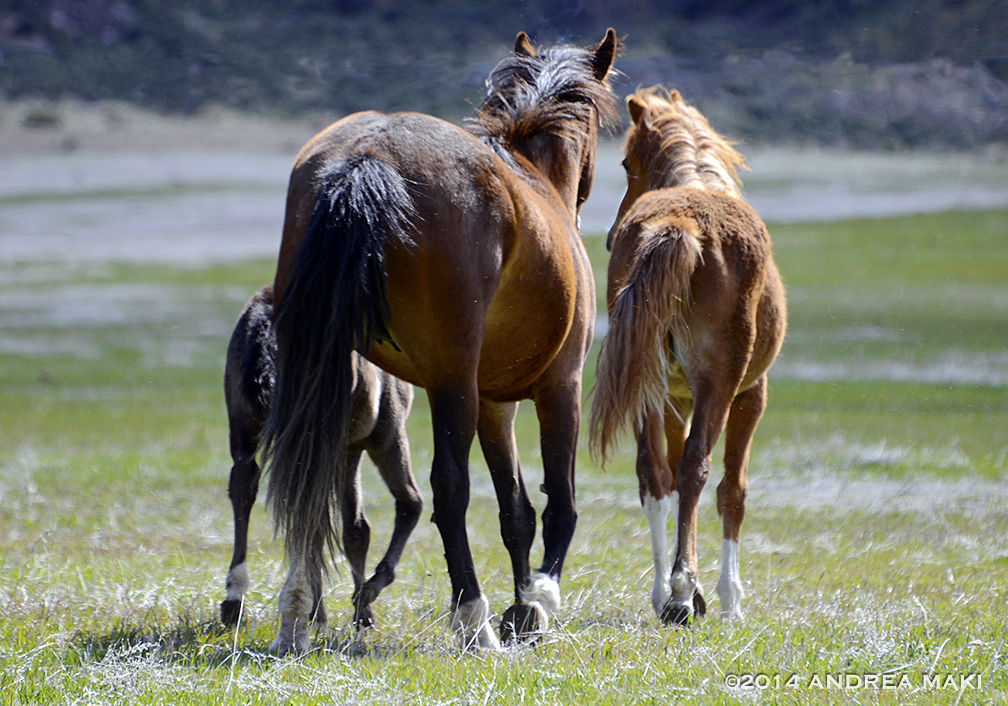 Wild Love Preserve is a Registered 501(c)3, Effective August 2010, Tax ID #27-3729450